The UNSW Optometry Society (UNSW OptomSoc) is the representative body for all UNSW Optometry and Vision Science students. Our purpose is to enrich student's academic and social life by providing a number of social events, networking opportunities and academic support. We strive to support students by assisting the development of not only their skills, but also their involvement in the optometry community.
The 2018 team include:
President: Kevin La
Vice-President: Jane Kwon
Treasurer: Nikki Pham
Secretary: Frank Ta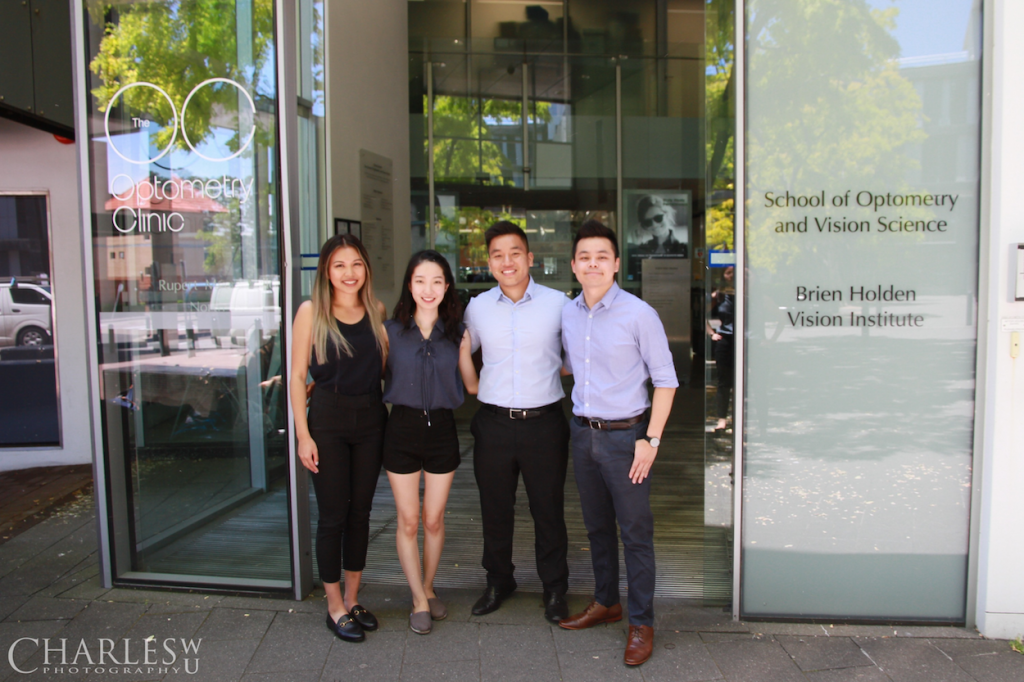 We all look forward to getting to know all of you and making 2018 the best year to date!
Find us on Facebook at https://www.facebook.com/UNSWOptomsoc/ and follow us on Instagram and Twitter @unswoptomsoc!
For all enquiries, email us at unswoptomsoc@gmail.com.